DAVID SEAMAN GOALKEEPING CAREER STATS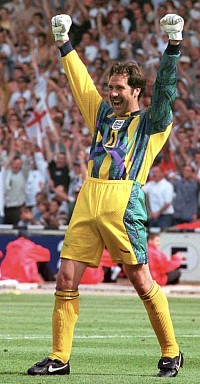 AT A GLANCE
DAVID SEAMAN MBE ~ GOALKEEPER
HEIGHT ~ 6'4 / 193cm
INTERNATIONAL CAREER
ENGLAND ~ 1984 -2002 ~ 91 Appearances 
CLUB CAREER
1984-2002 ~ 731 Appearances
TROPHIES AND MEDALS ~
3 League Titles, 4 FA Cups, 2 doubles, 1 League Cup, 1 European Cup, 3 Charity Shields
INTERNATIONAL CAREER
England under 21's, 1984-1986 ~ 10 Caps
England B, 1986-1988 ~ 6 Caps

England, 1988-2002 ~ 75 Caps
PREMIER LEAGUE STATS
344 Appearances
141 Clean Sheets
171 Wins
73 Losses
0 Goals
4 Assists
2 x Premier League Champion
1 Yellow Card
1 Red Card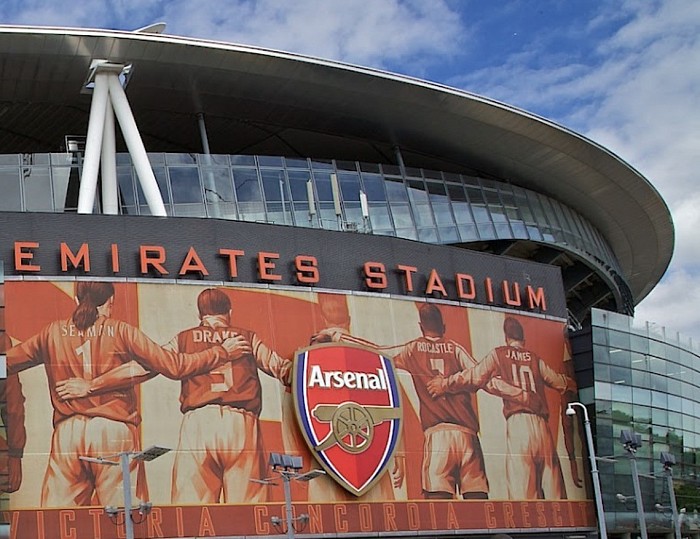 CLUB APPEARANCES
Senior Career ~ 1982-2002
Junior Career ~ 1981-1982

Premier League Appearances (including old div 1) ~ 607
Premier League Appearances ~ 344
Old Division 1 Apps (Premier) ~ 263
Old Division 2 Apps (Championship) ~ 33
Old Division 3 Apps (League 1) ~ 0 
Old Division 4 Apps (League 2) ~ 91
Champions League  ~ 34
FA Cup ~ 29
Cup Winners Cup ~ 18
UEFA Cup ~ 15
EFL Cup ~ 12
European Cup ~ 4
Community Shield ~ 4
UEFA Super Cup ~ 2
MBE
David Seaman at Buckingham Palace, receiving his MBE for services to football from HRH Queen Elizabeth ll in 1997, after the success of UEFA Euro '96 tournament in England, where Seaman's outstanding performances were a highlight of England's memorable campaign.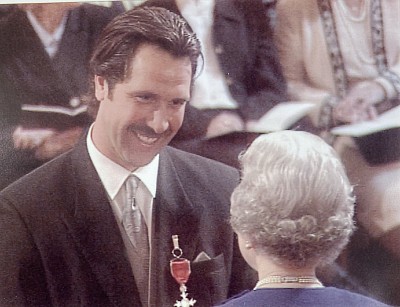 DID YOU KNOW?
David Seaman was born in Rotherham in 1963, he was a gifted athlete from an early age, excelling at school and county level competitions before being offered trials with his local football teams and being offered a place at Yorkshire Cricket Club.
David was considered one of the best goalkeepers in the world during the 1990's which is how he earned the nickname "Safe Hands".
David is an avid golfer and angler as well as enjoying many other sports, including cricket, cycling and ice skating.



David was nominated for Man of the Match many times and Player of the Tournament at the Euros in 1996. He also holds the Guinness World Record for a ball caught from the highest drop. 
David featured on the Skinner and Baddiel song Football's Coming Home, which was recorded to celebrate the Euro '96 tournament being held in England and reached No.1 in the charts. 
ENGLAND PLAYER NUMBER 1007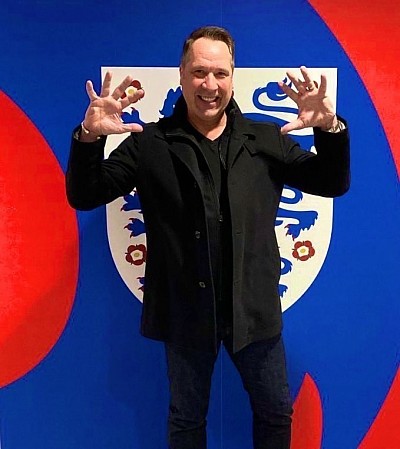 Seaman was the 1007th player to play for England, and was inducted into the Football Museums Hall Of Fame in 2017.