About us page
Safehands keeps himself busy visiting young goalkeepers, sharing his knowledge and inspiring the next generation. 
COMMERCIAL CAMPAIGNS
Famed for his easy going down to earth likeability, Fan-Favourite David Seaman has been a regular face on our TV screens for over 4 decades starring in documentaries, reality shows and as a trusted football commentator, he  has also fronted a number of successful commercial campaigns on TV, in print, the mainstream media and online. Here's just a selection of his recent partnerships and features.  
FIFA AND UEFA LEGENDS
David is often called on to carry out roles in his capacity as an official FIFA and UEFA Legend. As well as attending important draws and matches as a guest of footballs governing bodies, he also works with official partners and sponsors around all the major tournaments.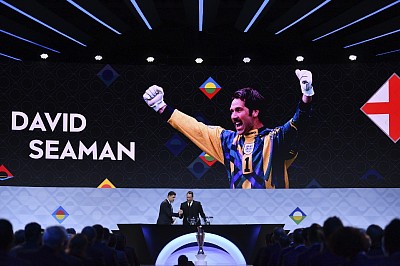 David Seaman at the UEFA Nations League draw in Amsterdam
ARSENAL SUPPORTING SUPPORTERS CAMPAIGN
Your Chips ahhh - with Arsenal And England Goalkeeper Aaron Ramsdale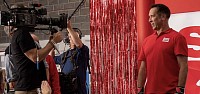 SAFESTYLE UK
"Safestyle are delighted to announce our official partnership with David Seaman! Known for making great saves, beating our competition and being proud of our Yorkshire roots it made perfect sense for us to link up. For great saves you can't beat Safestyle"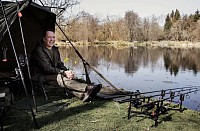 FISHING REPUBLIC
"Here at Fishing Republic, we are more than excited to announce our new ambassador. The one and only David Seaman. England goalkeeping legend and well-known avid angler. Kitted out in Westlake and all things Fishing Republic, Seaman is genuinely passionate about fishing."
FOZCAST
David joins Watford and England Gaolkeeper Ben Fosters Podcast.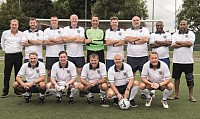 HARRYS HEREOS (The Full English) & HARRY'S HEROES 2 (Euro Having A Laugh)
Two hit ITV1 mini documentary series' about retired England Legends returning to the pitch to get back into shape and take on their old foes.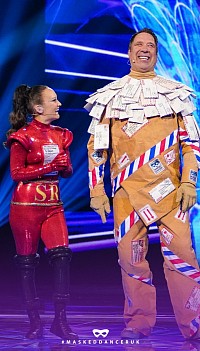 David Seaman and Frankie Seaman as Pillar and Post on The Masked Dancer
David Seaman and Frankie Seaman revealed as Pillar and Post on the Masked Dancer UK
David recently took part in the top secret dance show that has the whole nation guessing the identities of the celebrities behind the masks! Competing alongside his wife Frankie Seaman, the couples character duo Pillar and Post, saw them disguised as a giant parcel and a red pillar box. David said of his time on the masked dancer, "I've always hated dancing but the anonymity of the costume helped me conquer my nerves and I even started to relax and enjoy it!" 
Sadly the couple had to withdraw after Frankie injured her ankle en route to the studio, but it didn't stop them playing along at home with fans of the show, with Frankie posting cryptic clues about their identity on her twitter account @FrankieSk8 right up until to the big reveal!